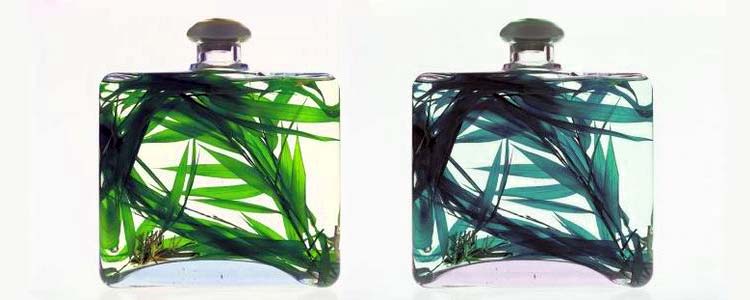 For centuries, we've seen essential oils used for medicinal and healing purposes. People have definitely been using them well before we had capsules, tablets, and large pharma to deal with our medical woes. Even though there's a spot for pharmaceuticals in today's world (a rather large one), there is always the chance that none will be available or that they might cause long-term harm to our bodies when there are other options available. Make no mistake, there are plenty of other options available, and the plethora of tea tree oil benefits should serve as a great indicator of this. While there are many great herbs and essential oils out there to help you in your time of need, today we'll be discussing tea tree oil and the many uses it has.
1) Helps With Smaller Cuts
After cleaning the cut well, apply several drops of the oil straight into the wound. If a bandage is desired, let several drops of the oil soak into a cotton ball, then lay it face-down in the wound using a bandage on top of the ball.
2) Acne
Add a drop to your regular cleaning routine or dab a really small bit of the oil on acne breakouts. You can include anywhere from twenty to forty drops of the oil with your normal face wash.
3) Air Freshener
Have a couple cotton balls soaked with tea tree oil placed throughout the house/room to freshen the atmosphere when faced with foul odors from cooking, musty orders from dampness, or the odor in a sick room. They'll help to eliminate such awful smells.
4) Good for Allergies
Rub the oil topically into the chest, stomach, or feet to see it help with certain allergies.
5) Arthritis
To decrease the pain related to the swelling of arthritis, add 20 drops of tea-tree oil to 2 oz of grapeseed oil. Massage this into the affected area 2-3 times per day.
6) Asthma
Add a couple of drops of oil into a pan of water and heat on the stove. Drape a towel over one's face and the steam and breath in for a couple minutes.
7) Athletes Foot
Clean the feet completely, particularly between the toes. Apply the oil immediately to the feet once a day until this is completely cleared up. After that, you can do it every week or 2 to keep it from coming back.
8) Kills Toenail Fungus
Clean the area just as with athletes foot and then use one to two drops of tea-tree oil on the affected area. Employ the oil once per day, preferably at bedtime, until the fungus is gone.
9) Fights Bacterial Infections
Use topically, possibly massaging it onto the points of the feet, put 10-30 drops into your bath, or carefully use it on an infected area. It can help with these types of infections, be they skin-related or another kind of infection.
10) Gets Rid of Halitosis
Rinse your mouth with 1 drop oil and 1 oz water. Don't consume (make sure you spit it out after rinsing)!
11) Helps Bladder Infections
In a shallow tub, add 10 – 15 drops of oil. Sit and, in a careful manner, clean the area.
12) Boils and Blisters
Apply a warm washcloth for some minutes. Then use a drop or two of oil on the boil/blister. For boils, the disease should rise to the surface and be expelled over time.
13) Helps Bruises to Fade
After icing the area, utilize the oil by gently rubbing it over the bruise(s) 2-3 times a day.
14) Bunions
Massage the bunion with 5 drops of oil to 1 tablespoon of a carrier oil (such as grapeseed oil).
15) Soothes Burns
Run extremely cold water on the burn. After 4-5 minutes, rub in a combination of 5 drops oil with 1 teaspoon of raw honey. Do this several times throughout the day.
16) Calluses & Corns
Massage the place with 5 drops of oil to 1 tablespoon of a carrier oil. Do this 2 times daily. When the corn or calluses have gotten more gentle you can use tweezers to remove them. After this apply several drops of tea-tree oil and cover with a bandage.
17) Dandruff
To help with dandruff you can mix 20+ drops of the oil into your preferred shampoo. Use several more drops to massage your scalp with after you finish washing your hair.
18) Kills Head Lice
As a remedy for head lice, you can add 20 drops of oil to 2 tablespoons of shampoo. Massage the mixture into your hair and scalp, and wash it off after 15 minutes. Do this at least three times a day until all the lice are gone.
19) Gets Rid of Ringworm
Place a couple drops of oil directly onto the area. You may also blend 1 drop of tea tree oil with 1 drop of lavender oil for additional gain. Do this twice a day to get rid of the ringworm.
20) Helps With Canker Sores
Apply a drop or two of oil directly to the area using a cotton swab. Do this twice daily until your canker sores are gone.
21) Relieves Jock Itch
Use 10 – 15 drops of oil with 2 tablespoons of your favorite carrier oil. Employ this twice daily until your jock itch is completely gone.
22) Dermatitis
Include 10 drops of oil with 1 tablespoon of grapeseed or alternative oil and massage onto the trouble areas. Do this several times a day until the dermatitis is completely gone.
23) Earaches
Mix a couple drops of the oil with two tablespoons of olive oil (make sure its warm). Drop 2-3 drops into the ear that is bothering you while your head is sideways for 15-30 seconds. Do this three times a day until the earache has faded.
24) Gum Disease
Produce a mouthwash that is made up of 1 drop of peppermint oil, purified water, and one drop of tea-tree oil. Use this mouthwash 2-3 times a day until your gum disease is no more. You can keep using it after that to ensure that it doesn't come back. Make sure that you never ingest the mouthwash.
25) Urticaria (Hives)
Add 10 drops of oil to 4 tablespoons of witch hazel. Use with a cotton ball. Or, combine the oil with coconut oil (that's naturally healing and calming) and gently apply to the contaminated areas.
26) Helps Sooth Inflammation
Massage over the inflamed areas, softly and consistently toward the center, or diffuse and inhale the tea-tree oil directly or indirectly.
27) Muscle Injuries and Soreness
Add fifteen drops of oil to a half-cup of Epsom salts, and allow it to dissolve in a nice, relaxing bath. Alternatively, you can mix tea tree with some grapeseed oil and massage it onto the muscles directly if you're not much for baths.
28) Fades Rashes and Soothes Their Itching
Make an oil combination of tea tree and coconut oils and rub it on the affected areas. In addition to helping to reduce rashes, it can help alleviate the itching as well.
29) Rheumatism
To lessen pain related to rheumatism add 20 drops of tea-tree oil to 2 oz of carrier oil (such as grapeseed oil, as mentioned above). Massage this onto trouble spots several times daily.
30) Scabies
Use 1 – 2 drops of oil directly onto the place where the scabies are when you get up and before you go to bed. Do this until the scabies are completely gone.
31) Seborrhea
For the skin and scalp: Massage into the skin, hair and scalp, and leave it on for 10 minutes.
For the bath: Add fifteen drops of oil to your bath.
32) Shingles
To help with shingles you can add fifteen drops of oil to a half-cup Epsom salts, and allow it to dissolve in the bathtub.
33) Sinusitis
To help with this issue you can add 2 drops to your neti pot or add twelve drops to your vaporizer.
34) Helps with Staph Infections
For staph infections this is best used topically. Simply rub the oil onto the bottoms of your feet to raise your immune response and ward off disease.
35) Sunburns
Much like normal burns above, tea tree oil will also help soothe and remedy sunburns. Combine 1 tbsp of coconut oil with one drop of lavender and 1 drop of tea-tree oil and gently place it on sunburned areas.
36) Keeps New Tattoos Clean
You can apply tea trea oil to your skin after you've just gotten a tattoo to ensure that it doesn't get infected.
37) Stop Ticks in Their Tracks
Use a drop or two directly to the surrounding region of the tick, and also the tick itself.
38) Viral Infections
Diffuse tea-tree oil through the entire house or inhale from steaming water. This can help to keep a viral infection at bay in addition to helping remedy one that someone is already experiencing.
39) Gets Rid of Warts
Use the oil in undiluted form directly on any warts. Use it in the morning as well as at night until the warts are gone. If one has sensitive skin you can dilute it as needed.
For Cleaning
40) All Purpose Cleaner
One variant of this would be 14 oz of water with 1 oz of your favorite oil based soap and 10 drops of tea-tree oil. It works pretty well even without the oil based soap, though.
41) Bathroom Cleaner
Combine the aforementioned cleaner with kosher salt to clean tub and tiles in the bathroom.
42) Freshens Laundry
Your clothes are left smelling cleaner by just a few drops added to each load of laundry.
43) Fights Mold
Control mold using a tea-tree oil/water aerosol.
44) Kills Germs
To help keep germs away, spray it on car seats, high chairs, and other high traffic places.
45) Acts as a Natural Pest Control
15 drops in a quart of water is an effective insect repellent. Home ants and other pests dislike the oil, so several drops set in the entryway will discourage them (or you can spray your above mixture). Wipe cabinets out with the oil and water solution to keep ants and other pests away. Spray the mixture all throughout the house every 1-3 weeks (based on your results).
46) Helps With Bug Bites and Blisters
Make certain to take some with you when you go camping and trekking to place on any insect bites or blisters.
47) Toothbrush Cleaner
Use the oil directly on your toothbrush 1-2 times weekly to destroy microorganisms.
Potential Tea Tree Oil Side Effects
Skin Irritation
One common side-effect of tea-tree oil is skin irritation, particularly if applied to damaged or dry regions of your skin. Skin irritation may contain stinging, burning, redness, or itching. In certain instances, full-strength tea-tree oil can cause light to acute rashes to grow around the skin.
Gynecomastia
A state which the NIH clarifies is the growth or development of breast tissue in men, gynecomastia can be a detrimental effect of tea-tree oil. This is only the case when it is used too much by young boys who have not yet gone through puberty (using it rarely doesn't seem to produce this effect). Scientists found that tea tree oil possesses properties like the female hormone estrogen, which may account for this side effect.
Allergic Reactions
Tea-tree oil can cause a light to acute allergic reaction to people who are allergic to the plant. You might be at a higher risk for having an allergy to tea tree oil if you're allergic to related plants like cloves, guava, eucalyptus, or allspice, says the American Cancer Society. The longer tea-tree oil is enabled to age, the more it has an opportunity to break into parts which are prone to trigger an allergic response. Some forms of allergic reactions to the oil include cramps, diarrhoea, lightheadedness, flushing, nausea, swelling, or anaphylaxis.
Coma
In a 2003 version of "Pediatric Emergency Care," a boy, age four, was discovered ataxic (he had no muscle coordination) and wasn't responsive within half an hour of consuming the oil. This is why everyone should take care to not take the oil orally.
Pregnancy
The unwanted effects of tea-tree oil on those people who are pregnant or lactating are really not yet apparent. Therefore, you need to speak to your physician before application, or completely prevent using tea-tree oil, advocates Drugs.com.
Tea tree oil can be found in nearly any store that offers natural health items. Some of the most popular are from
Desert Essence
 and 
Bael Wellness
.