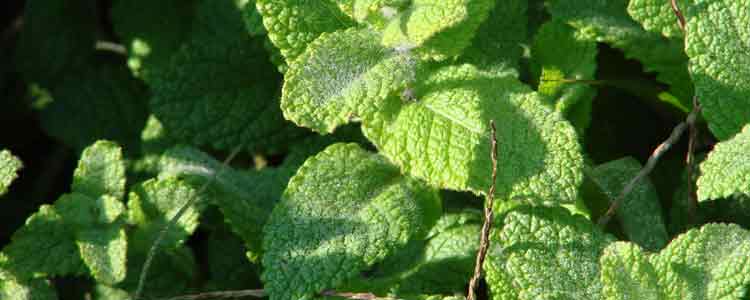 Besides making use of peppermint for flavoring, peppermint oil is used by many for the treatment of several health-related issues. The oil is often utilized in teas, capsules or liquid, or it is combined with a carrier oil and put on the skin. A favorite of many, it is often used to help with joint issues, stomach problems, to provide energy, headaches, alertness, natural homemade cleaning supplies, helps with congestion, colds, asthma, stress, dental care, and so much more. Today we'll discuss 11 of the best benefits of peppermint oil that are most popular today.
6 Benefits of Peppermint Oil
1) Helps With Indigestion
Peppermint oil is quite helpful for digestion. It aids in removing excessive gas. Peppermint oil also happens to be a great tonic for individuals who possess a poor appetite. It also will help with managing motion sickness, nausea, and dyspepsia. Preliminary studies have demonstrated that when blended with caraway oil, peppermint oil may be utilized for helping with heartburn.
2) Helps with Colds and Respiratory Issues
Peppermint provides powerful relief from several respiratory problems including sinusitis, nasal blockage, asthma, bronchitis, and also the common cold. It's generally incorporated as an ingredient in organic chest rubs to assist with congestion.
3) Helps With Pain and Stress
Peppermint oil is often utilized when treating discomfort and stress. The qualities of the oil will cause you to feel energized again. Due to the cooling effect of this essential oil, it is often used to soothe pain away when used topically.
4) Useful for Dental Care
Because of its antiseptic qualities peppermint oil is quite beneficial when it comes to dental care. It removes halitosis and helps gums and teeth combat dangerous germs. Unsurprisingly, these characteristics are a big reason why you'll find the oil in numerous toothpastes, and it's also been proven to help toothaches.
5) It's a Muscle Relaxant
Peppermint oil helps when it comes to relaxes one's muscles. When it is put on the temples, peppermint oil can alleviate muscle tension which causes headaches. Topical peppermint oil may also be rubbed around the neck to alleviate stress headaches, and muscle spasms can be decreased with this as well.
6) Good for the Skin and Hair
Peppermint oil is utilized in skin and hair care. Peppermint blends nicely with several other essential oils and can be found in steam baths, massages, and mud packs. Peppermint oil is antiseptic, so it is helpful to use to get rid of lice and dandruff when massaged into the entire scalp. Peppermint oil also keeps skin healthy and blemish free and keeps pimples away when it is used on the skin.
The Last 5 Peppermint Oil Benefits
7) Relieves Headaches
Peppermint oil is a popular thing to keep readily available at your desk if you're prone to headaches. Using this oil has been known to effectively decrease additional symptoms that accompany headaches like nausea, vomiting, sensitivity to sound as well as to light. Peppermint oil causes a calming, cooling sensation that will work wonders when applied topically.
8) Good for Nail Care
The anti-fungal properties of peppermint oil are well known. There is research that demonstrates that, when topically applied, peppermint oil can decrease the possibilities of fungal nail disease, which is something that affects many individuals throughout the world.
9) Boosts the Immune system
Peppermint oil can raise one's resistance to several disorders and is generally applied by those with poor immune systems or who appear to often have problems with sickness. It also possesses strong antiviral, antibacterial, and antifungal effects, and that's the reason why it's used in numerous alternative treatments.
10) Raises Energy Levels
Peppermint oil potently affects and enhances mental clarity and increases energy levels. It works well for those trying to cut back on or eliminate caffeine while still being able to get that energy boost. It's also useful for athletes. There are a few ways to use it for this: place a bit under your nose, put a few drops into a diffuser, rub some onto your shoulders and behind your neck, and lastly it can be inhaled for a quick boost.
11) Increases Blood Flow
The stimulant effects of peppermint oil can help to raise blood circulation. Studies show that the moment the vapor of this oil touches the tip of the olfactory nerve endings, there's an almost immediate increase in blood flow and pulse. The stimulating impact of improved blood flow helps to oxygenate your body's organs and boost metabolism, along with helping to oxygenate the brain.
Potential Peppermint Oil Side Effects
There are a few concerns when using a lot of peppermint oil all at once. For the most part, as long as it is taken in small doses you shouldn't have any problems. However, listed below are some potential issues that some people have reported.
Heartburn
Those who have gastroesophageal reflux disease shouldn't take this essential oil. Peppermint may loosen the sphincter between the esophagus and one's stomach. This will probably cause or worsen any heartburn issues since it enables stomach acids to go up and enter the esophagus.
Skin Reactions
It has been mentioned by the America National Institutes of Health that making use of peppermint oil on one's skin may cause a rash in a few rare individuals.
Impacts on Children
Peppermint oil could be harmful if given to small children, or used for their skin, based on the UMMC. If peppermint oil is used on a child's face, life-threatening respiration difficulties might occur.
Additional Unwanted Effects
Other side effects related to peppermint oil, as outlined by the NIH, include headache, dizziness, slowed heartbeat and muscle tremors. Large doses might cause brain injury, muscle weakness, and seizures.