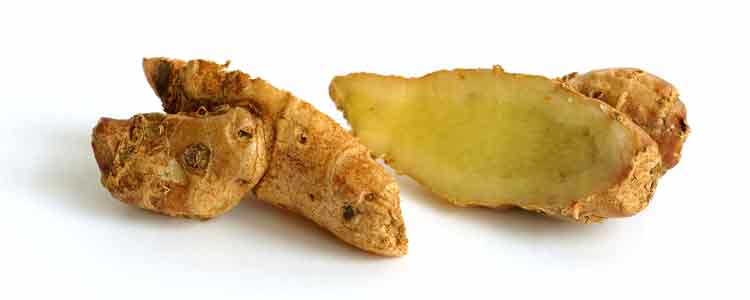 Ginger is a favorite among herbalists, and it is utilized in a myriad of scenarios. Among the most typical uses for ginger is for nausea and vomiting relief. Placebo-controlled, double-blind studies have shown that ginger reduces nausea and vomiting due to operations, prescription drugs, motion sickness, and morning sickness while pregnant. The root is particularly cherished all over the world by expecting mothers because natural ginger root is entirely safe to use while pregnant.
Ginger for Nausea Relief Research
The NIH lists ginger supplements as something that has the potential for helping individuals to avoid morning sickness and managing post-surgery nausea.
Other studies reveal that ginger supplements are of little value in avoiding motion sickness, even though several small studies imply that ginger supplements may block or treat motion sickness to varying degrees. Essentially it can work great for some people, but may not be for everyone. There are also plenty of other health benefits of ginger that you may want to read about.
Types of Nausea Ginger Might Help With
Pregnancy Related Nausea
It has been suggested that ginger works well and is safe for pregnant women dealing with nausea when it is used sparingly. Anyone looking to use it for this should absolutely consult with their primary health care provider first.
Nausea from Chemotherapy
This one is still in the early stages of research, however thus far most studies report that ginger may lessen the severity and duration of time that cancer patients feel nauseous after chemo. There are other studies so far, however, that demonstrate no results. More research is needed to support these results.
Motion Sickness
As stated above, some studies report that ginger does not have any influence on motion sickness, as well as other studies say that ginger may help with vomiting due to motion sickness, but not nausea.
Nausea and Vomiting After Surgery
Some studies report that if ginger is taken by patients before surgery, then their after surgery nausea and vomiting is improved. Investigators in hospital in London examined ginger root as an antiemetic, a "drug" that stops nausea and vomiting. Ginger acted much like a commonly prescribed anti-nausea drug in reducing nausea after operations.
Things to Remember Before Taking Ginger
In addition, it is necessary to take care when using ginger in conjunction with several other medicines. For example, combining ginger supplements with blood thinning medicines may raise the risk of bleeding while mixing ginger supplements with diabetes medicines may decrease blood glucose levels.
Ensure that you speak to your primary health care provider before commencing your supplement regimen. I stress this point even more strongly if you're contemplating using ginger supplements during chemotherapy or any long-term treatment plan.